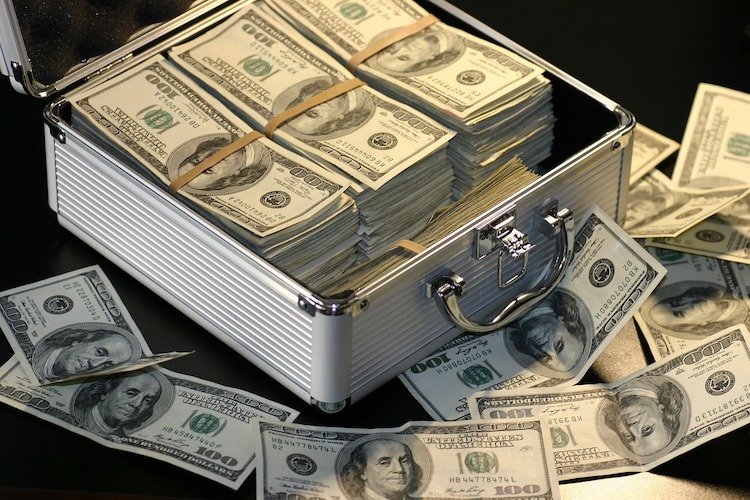 Photo Credit: Maklay62
Round Hill Music Royalty Fund (RHM) revealed it has agreed to a cash takeover offer from Los Angeles-based Alchemy Copyrights — which trades as Concord.
On Friday, Round Hill Music (RHM) —the UK-listed fund operated by Round Hill Music — and Concord revealed details of the mammoth acquisition. The deal values the entire issued and to-be-issued share capital of RHM at $468.8 million.
Bob Valentine, CEO of Concord, stated, "Concord has a global team of sync, licensing, marketing, copyright, and royalty experts well positioned to maximize the value of this portfolio for all of the songwriters and artists within it."
Over the last ten years, Concord has deployed an impressive $2 billion in capital to acquire music rights and companies. Its most significant investment remains the $550 million acquisition of Imagem in 2017 and a 2022 acquisition of music rights from Phil Collins and members of the band Genesis, for approximately $300 million.
RHM boasts longstanding investments in royalty-generating evergreen music copyright assets. Its investments in music rights consist of 51 catalogs and over 150,000 songs, with a portfolio that includes tracks from Celine Dion, James Brown, Bonnie Tyler, Phil Collins, BackStreet Boys, and Louis Armstrong. RHM also owns a stake in the Carkin catalog, with hits from Johnny Cash, Aretha Franklin, Ella Fitzgerald, Meatloaf, Air Supply, Bonnie Tyler, Elvis Presley, Peggy Lee, and George Harrison.
In the announcement today, the two companies revealed that under the terms of the acquisition, Round Hill's scheme shareholders will receive $1.15 per share in cash. This value represents a 67% premium to RHM's closing price on Thursday. On Friday morning, its shares had surged 60% to $1.10 in London.
Robert Naylor, Chairman of RHM, believes that the recommended offer represents excellent value for shareholders. "The Board is pleased to present this opportunity for liquidity at a premium to both the share price and the IPO price, as well as at a narrow discount to economic net asset value per share," he commented.
In RHM's statement to the market, the company elaborated on its significant de-rating over the last year 'driven by the inflationary and higher interest rate environment, which has impacted most listed alternative investment companies.'
"The RHM Board believes that the Acquisition is in the best interests of RHM Shareholders by providing RHM shareholders with an opportunity to realize the value of their RHM shares for cash at a significant premium, and a value greater than the highest price at which the RHM shares have traded since the company's IPO in November 2020," read the statement, adding, "Concord has followed the progression of RHM since IPO and believes that RHM's assets complement Concord's long standing objective to acquire high quality and long-term music assets."
"Concord believes that the quality of RHM's assets is consistent with Concord's existing holdings, and creators connected to the rights acquired will benefit from the services of Concord's existing creative and administrative support teams globally."
"The RHM Board intends to recommend unanimously that scheme shareholders vote in favor of the Scheme at the court meeting and that RHM shareholders vote in favor of the resolution at the general meeting."
Bob Valentine praised RHM's efforts while commenting on the acquisition, stating, "Since its IPO, RHM has built an impressive portfolio of music rights, which generate revenue across various income streams and have demonstrated their ability to stand the test of time. As one of the world's leading music companies with a proven track record of strategic catalog expansion, Concord has a global team of sync, licensing, marketing, copyright, and royalty experts well-positioned to maximize the value of this portfolio for all of the songwriters and artists within it."
Valentine also highlighted that Concord's offer will enable 'RHM shareholders to realize their investment at an attractive premium to the undisturbed share price.'
Meanwhile, Round Hill wasn't alone in experiencing a double-digit stock-price boost following the deal's announcement. Competing song fund Hipgnosis (LON: SONG), which has in recent months grappled with much-publicized operational hurdles as well as investor calls to divest certain catalogs, saw its own shares spike over 16% to a year-to-date high of £0.93 (currently $1.16).
A subsequent dip caused SONG to finish the day at a little over £0.92 ($1.14), which nevertheless drove the Merck Mercuriadis-operated fund's market cap to £964.95 million ($1.20 billion). While time will tell whether an acquisition of Hipgnosis Songs Fund is also in the cards, today's close to $500 million agreement for Round Hill's holdings suggests that a purchase isn't outside the realm of possibility.
Despite a continued (capital-related) pause on new investments for Hipgnosis, the entity's vast collection of music IP encompasses the work of Timbaland (108 songs), Journey (103 compositions, 389 masters), Barry Manilow (917 songs), Chrissie Hynde (162 songs), 50 Cent (388 songs), the Red Hot Chili Peppers (220 songs), Shakira (145 songs), Jimmy Iovine (259 songs), and a multitude of other well-known acts.
---