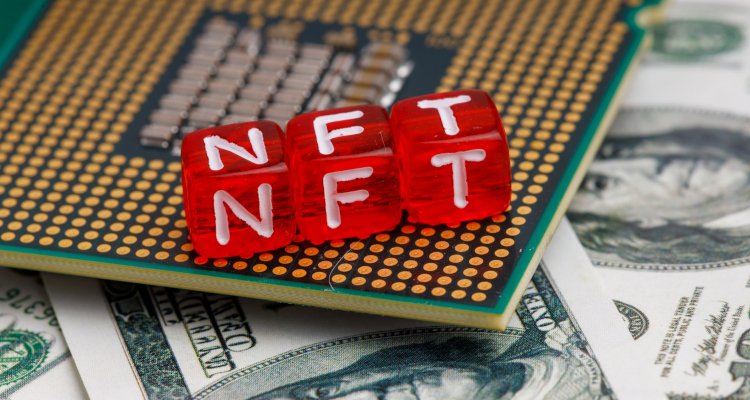 Photo Credit: Andrey Metelev
On the heels of the well-documented non-fungible token (NFT) craze – and billions in related purchases – a whopping 95% of the digital-asset collections are now worthless, according to a new study.
This and other telling data points emerged in a report from cryptocurrency analysis platform dappGambl. As part of the underlying research, the outlet zeroed in on the value and ownership details associated with 73,257 NFT collections, per the appropriate text.
Of these collections, 69,795, or north of 95%, had "a market cap of 0 Ether," the breakdown shows. Running with the crypto-focused source's estimate, some 23 million individuals hold the (monetarily) worthless virtual items. Additionally, only 21% of the analyzed NFT collections were sold out at the time of the study – leaving the remaining 79% with unmoved inventory.
The same resource also features a look at "the top [emphasis added] 8850 NFT collections according to CoinMarketCap"; 1,614 of the involved collections were valued at $0 and considered "dead." Moreover, including the latter, 3,530 collections (almost 40%) of the previously expensive assets at hand had a value between $0 and $100.
3,643 of the formerly strong-performing collections had a value between $100 and $200, though, with just 80 different collections maintaining a price in excess of $6,000. Of course, the in-depth look at NFTs' value (or lack thereof) has arrived following a difficult nine months for the relatively new products.
After sizable sales and an array of funding rounds came to fruition during 2021 and much of 2022, 2023 has to this point delivered multiple lawsuits and federal charges relating to NFTs. Meanwhile, reports have shed light upon token owners' understandable qualms as well as the alleged failure of once-high-flying NFT platforms like OneOf to provide promised benefits.
Notwithstanding these far-from-positive developments and the described study, dappGambl expressed confidence in NFTs' ability to rebound and remain relevant moving forward. The potential recovery, the outlet indicated, will depend upon tokens' ability to provide access to worthwhile products, services, groups, and benefits as opposed to solely existing as overpriced and artistically questionable digital images.
Expanding upon the idea, multiple NFT companies are pivoting into the rapidly evolving (and more commercially viable) artificial intelligence space. This week, for instance, fan-monetization platform Afterparty revealed a $5 million raise and plans for an AI-messaging buildout, acknowledging that it had "scaled from a token-gated fan access and collectibles platform."
And today, the revamped LimeWire, having previously disclosed a goal of opening "up the NFT market to the mainstream," announced the purchase of BlueWillow, an AI-powered artwork generator.
---