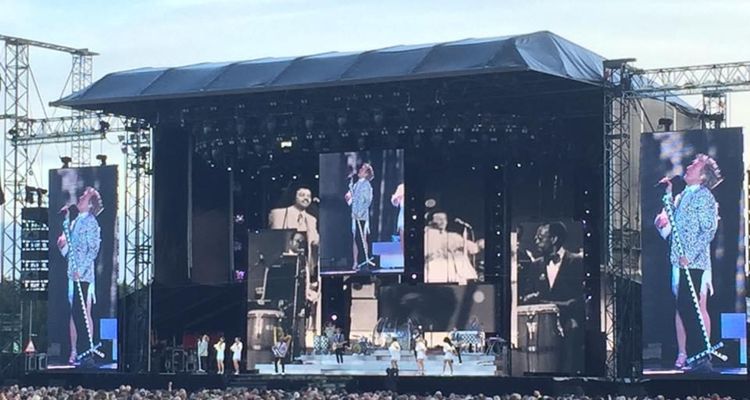 Photo Credit: thejackrustles / CC by 2.0
The Kingdom of Saudi Arabia (KSA) is aiming to beef up its music industry after it established the Saudi Music Commission in 2020. But the KSA has faced criticism for attempting to use sports and culture to deflect from human rights abuses within the country.
The KSA prohibited music until five years ago, but has quickly become a cornerstone of the Middle-East North Africa (MENA) region, where recorded music revenue grew by 23.8% in 2022. The music industry's fastest-growing region has prompted several artists to take their show on the road, performing live in Saudi Arabia. Janet Jackson, Future, 50 Cent, Chris Brown, and Tyga all performed at the Jedda World Fest four years ago.
Nicki Minaj opted out of the event, citing her support of LGBTQ+ and women. During that campaign, The Human Rights Foundation asked multiple entertainers not to appear in Saudi Arabia over human rights abuses in the country. "While I want nothing more than to bring my show to fans in Saudi Arabia, after better educating myself on the issues, I believe it is important for me to make clear my support for the rights of women, the LGBTQ community, and freedom of expression."
Now it appears Rod Stewart is following in Minaj's footsteps after being asked to perform live in the country. The legendary singer released a statement on Instagram that begins:
"I'm grateful that I have a choice whether or not to perform in Saudi Arabia. So many citizens there have extremely limited choices—women, the LGBTQ community, the press."
"I'd like my choice not to go, to shine a light on the injustices there and ignite positive change."
Other artists that have performed in Saudi Arabia include Mariah Carey, Enrique Iglesias, The Black Eyed Peas, Sean Paul, David Guetta, and Tiesto. BTS also performed there in October 2019, despite heavy criticism and global human rights organizations asking the K-pop sensation to back out of its concert slated for Riyadh.
---