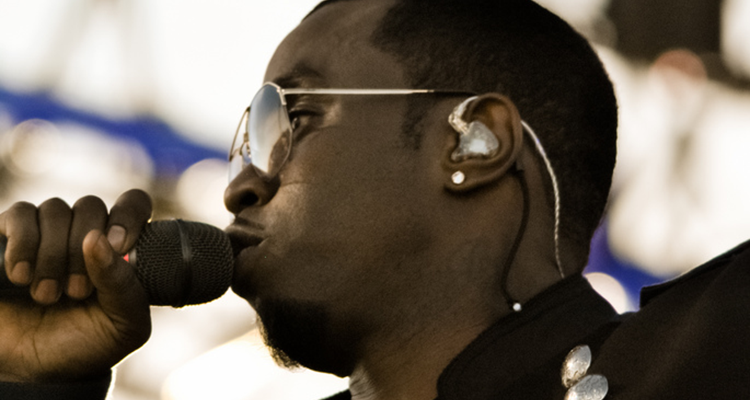 Photo Credit: Alexander Vaughn / CC by 2.0
Sean 'Diddy' Combs faces charges of rape and sex trafficking in a bombshell lawsuit filed by his former romantic partner, singer Casandra 'Cassie' Ventura.
Music mogul and entrepreneur Sean "Diddy" Combs was hit with a lawsuit on Thursday (November 16), alleging the rape and sex trafficking of his former romantic partner and employee, singer Cassie, taking place over a decade. In addition to Combs, the suit names Bad Boy Records, Bad Boy Entertainment, Combs Enterprises, and Epic Records as defendants.
"After years in silence and darkness, I am finally ready to tell my story, and to speak up on behalf of myself and for the benefit of other women who face violence and abuse in their relationship," said Cassie, whose legal name is Casandra Ventura, in a statement about her lawsuit, filed in US District Court in Manhattan.
"With the expiration of New York's Adult Survivors Act fast approaching, it became clear that this was an opportunity to speak up about the trauma I have experienced and that I will be recovering from for the rest of my life," Ventura continued.
As of last November, the Adult Survivors Act in New York allows accusers an additional one-year window to file civil claims of sexual abuse that would otherwise be barred by the statute of limitations.
Ventura's filing says that in 2005, the then 37-year-old Combs lured the 19-year-old singer into a professional relationship by signing her to his label, Bad Boy Records. Within a few years, he had coerced her into a sexual relationship and introduced her "to a lifestyle of excessive alcohol and substance abuse." Combs allegedly forced Ventura to "procure illicit prescriptions to satisfy his own addictions."
The suit says Combs raped Ventura in her home after she tried to end the relationship, frequently beat and kicked her, and forced her to engage in sex acts with male sex workers "while masturbating and filming the encounters." Further, the suit claims Combs "blew up" Kid Cudi's car after learning of the artist's romantic interest in Ventura.
Ventura says that on multiple occasions, the beatings she received from Combs were so severe that he kept her hidden in her home or hotel rooms for days or weeks at a time to ensure that bruises and other signs of the abuse had healed.
"These beatings were witnessed by Mr. Combs' staff and employees of Bad Boy Entertainment and Mr. Combs' related businesses, but no one dared to speak up against their frightening and ferocious boss," the lawsuit states.
The lawsuit details numerous instances of sexual assault, sex trafficking, battery, sexual battery, and other violations. Ventura is seeking an unspecified amount of money in the form of damages.
Combs has denied the allegations per his lawyer, Ben Brafman, who provided a statement to the press. "For the past six months, Mr. Combs has been subjected to Ms. Ventura's persistent demand of $30 million, under the threat of writing a damaging book about their relationship, which was unequivocally rejected as blatant blackmail. Despite withdrawing her initial threat, Ms. Ventura has now resorted to filing a lawsuit riddled with baseless and outrageous lies, aiming to tarnish Mr. Combs' reputation and seeking a payday."
"Mr. Combs offered Ms. Ventura eight figures to silence her and prevent the filing of this lawsuit," said Douglas Wigdor, an attorney for Cassie Ventura. "She rejected his efforts and decided to give a voice to all women who suffer in silence. Ms. Ventura should be applauded for her bravery."
Ventura's suit is the latest legal battle for Combs, who sued alcohol giant Diageo earlier this year over alleged racial discrimination for the neglect of his brands. The company responded by ending their business relationship and filing a countersuit against Combs, who in turn filed another lawsuit. Those legal proceedings have been put on ice until 2024.
---