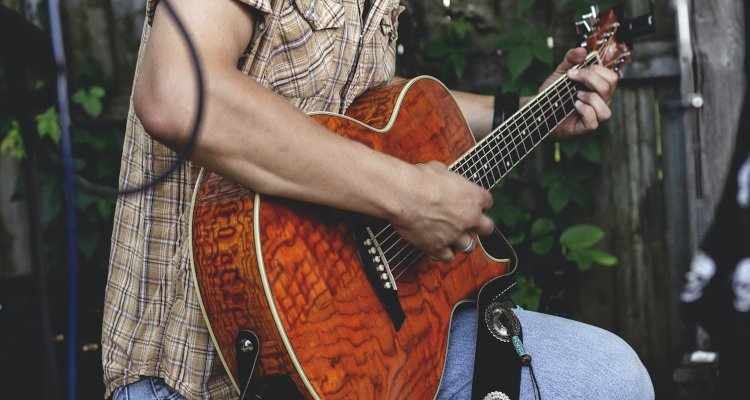 Photo Credit: Brandon Wilson
Back in October of 2021, the Protect Working Musicians Act, which would have ostensibly allowed artists "to negotiate fairer rates and terms for the use of their music online," debuted in the House. Now, a federal lawmaker has introduced a retooled version of the bill – complete with provisions related to protected media's role in generative AI.
Several individuals and organizations emailed Digital Music News with word of the revamped Protect Working Musicians Act, which Representative Deborah Ross (D-NC) introduced. (The lawmaker behind the 2021 bill resigned from Congress in September of 2022.)
Once again developed with and endorsed by the American Association of Independent Music (A2IM) and the Artist Rights Alliance (ARA), this latest iteration of the Protect Working Musicians Act would afford select independent professionals "the power to collectively negotiate with both streaming platforms and generative artificial intelligence (AI) developers for fair compensation," according to the release put out by the representative's office.
Digging into the seven-page bill itself – which begins by declaring music "a cultural treasure and a unique source of spiritual inspiration, emotional comfort, community connection, and joy" – the text accuses leading digital platforms of compelling "music creators into licensing agreements that do not reflect market value."
The deals "essentially dictate a price to music creators," the legislation proceeds. "If music creators do not agree to licensing terms, the online platforms profit from unlicensed uploads of music anyway."
"These platforms game the system created by the Digital Millennium Copyright Act, which allows dominant online platforms to ignore and profit from unlicensed use of music and places the responsibility for finding each and every instance of unlicensed use of music on music creators," continues the legislation, also pointing to the "millions of dollars" that the RIAA spends "engaged in this effort."
But as said takedown initiatives have become "'largely useless'" for the majors as well as other labels, per the bill, they're further "an exercise in futility" for indie creators, who "lack the economic, legal, and political resources to stand up to" leading platforms.
"That power imbalance means that Independent Music Creator Owners are forced to take whatever terms dominant online platforms offer for their work," the Protect Working Musicians Act reads. "If they decline, the platforms simply ignore them since in most cases lacking access to any single artists' [sic] work does not present a threat to the platforms' overall attractiveness to consumers."
To remedy the alleged power imbalance, the measure would exempt from antitrust-law negotiating limitations certain artists and businesses – referring to professionals who own the rights to recordings that "earned less than $1,000,000 in licensing revenues" during the prior year as well as rights-holding entities that qualify "as a small business under the Office of Management and Budget North American Industry Classification System (NAICS) code 512250."
Specifically, the mentioned individuals and small businesses would gain the right "to collectively negotiate music licensing terms" with platforms that provide access to recordings via an online service (seemingly including Spotify, YouTube, and major social media players alike) and generate $100 million or more from music operations annually.
A co-sponsor of the AM Radio for Every Vehicle Act, Representative Ross went ahead and clarified in the bill that the platforms subject to indie collective negotiations cannot be eligible for a radio-retransmission exemption as described in section 114(d)(2) of title 17 of the U.S. Code.
Also covered by the safe harbor are negotiations with generative-AI services, defined here as those that are "capable of generating novel text, video, images, audio, and other media based on prompts or other forms of data provided by a person."
Eligible creators "shall not be held liable under the antitrust laws for agreeing" to spearhead joint negotiations with the described platforms and AI developers or for the collective refusal "to license their music," according to the legislation.
These exemptions are however dependent upon negotiations' not being "limited to price" and being "nondiscriminatory as to similarly situated independent creator/owners." Plus, joint engagement with platforms must be "directly related to and reasonably necessary for negotiations," and predictably, the bill wouldn't extend to individuals and companies that don't fit the descriptions outlined for creators and platforms.
---