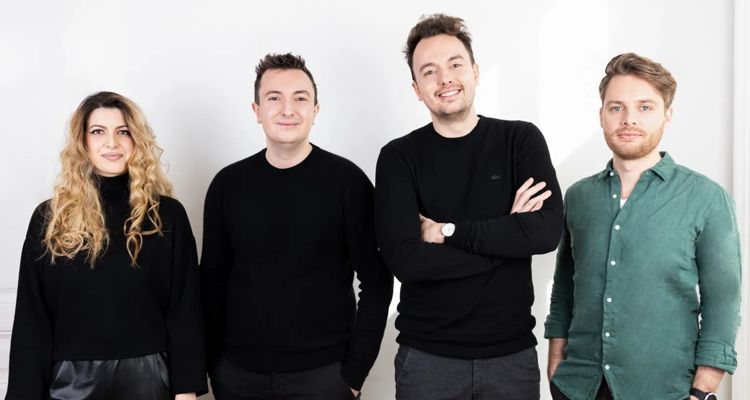 Photo Credit: LimeWire
LimeWire is focusing on generative AI with an acquisition of BlueWillow. The former hub for piracy wants you to forget about the NFTs it used to raise money in 2022—even as the SEC squares up. Here's the latest.
LimeWire began its life as a peer-to-peer music-sharing platform that enabled massive piracy—prompting RIAA action. The service was officially shut down in 2010, but a group of investors purchased the name with the hopes of reviving it as a place for web3 music to flourish. That vision has fluctuated almost as rapidly as the web3 space has changed. The platform has raised $17.5 million in multiple rounds of funding to date—mostly through the sale of its cryptocurrency token LMWR.
The service also launched a series of 10,000 NFTs dubbed 'LimeWire Originals', which promised LMWR tokens as a reward for holding them. The company raised $10.4 million in a private sale of its token led by Kraken Ventures, Arrington Capital and GSR, with participation from several other investors and high-profile music industry members. LimeWire even struck a deal with Universal Music Group as its first major label deal to allow UMG artists to launch music-based NFT projects using the LimeWire marketplace.
In May 2023, LimeWire made its cryptocurrency token (LMWR) available to the general public for purchase, advertising itself as an NFT marketplace for music built on top of the environmentally neutral Algorand blockchain. But now it appears LimeWire is using the Polygon blockchain to launch LimeWire AI Studio—a focus on generative AI rather than NFTs.
The LimeWire AI Studio's mission is to "empower anyone to become a content creator." Users can generate AI-generated images, with music and video capabillities coming later this year. To help with that, the company acquired BlueWillow AI. BlueWillow has more than 2.3 million monthly active users and has generated more than 500 million images so far. LimeWire plans to integrate BlueWillow's text-to-image tech into its AI Studio.
What's pretty clear is that LimeWire is grasping at new technology straws in an attempt to remain relevant again. Glancing at the terms Stoner Cats NFTs were sold under, they don't seem that much different than LimeWire Originals. The SEC seems poised to claim jurisdiction over any fund-raising NFTs as unregistered securities after the Stoner Cats fine and subsequent order of destruction for that NFT collection.
Stoner Cat NFTs were created to fund an animated web series, of which six episodes were produced. Only those who owned the NFTs could view the episodes. But the SEC was laser-focused on the Stoner Cats' royalty fee that was baked in and that potentially spells trouble for the LimeWire Originals NFT project.
Stoner Cats NFTs carried a 2.5% royalty so each time an NFT was sold, the company behind Stoner Cats received a payment. "The royalties created incentives for SC2 to encourage individuals to buy and sell the Stoner Cat NFTs in the secondary market," the SEC order read. "If the Stoner Cats show was successful, the price of NFTs could rise and so could the amount of royalties."
What's the royalty fee on LimeWire Originals? 2.5%.
---