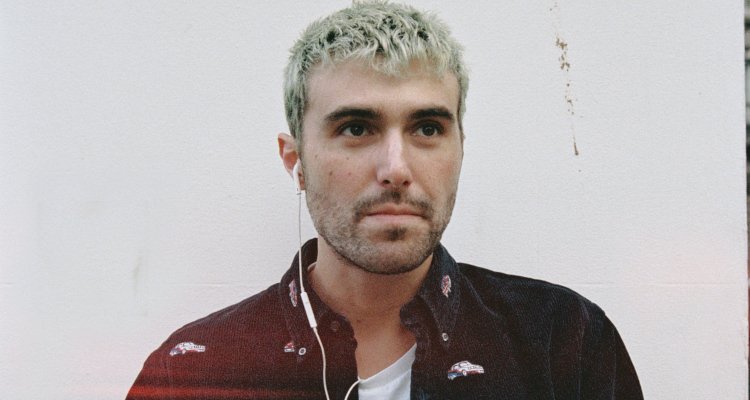 Fred Again has inked a global publishing deal with Universal Music Publishing Group. Photo Credit: Jumaso31500
Universal Music Publishing Group (UMPG) has signed Fred Again (real name Fred Gibson) to an exclusive publishing deal.
UMPG announced its Fred Again pact today, about two months after rolling out Syco Publishing as part of a tie-up with Simon Cowell. And while the newer of the agreements was unveiled and inked specifically via Universal Music Publishing UK, London-born Fred Again has in fact finalized a global deal with today's second-largest publisher.
Said publisher's formal release detailing the union highlights Fred Again's work as an artist and on the production and songwriting sides. Regarding the latter, the one-time Grammy nominee has written and/or produced a number of works for commercially prominent acts such as Ellie Goulding, BTS, Shawn Mendes, George Ezra ("Shotgun"), Ed Sheeran (including the vast majority of No.6 Collaborations Project), and Swedish House Mafia, to name some.
And as an artist, Fred Again, UMPG reiterated, has collaborated with the likes of Headie One, fellow Coachella headliner Four Tet, and Brian Eno (with whom he released Secret Life in May via Four Tet's Text Records). Meanwhile, the 30-year-old's "recent tour announcement" moved "173,000 tickets globally," per Universal Music Publishing Group.
In a joint statement, Fred Again and his brother and manager, Alex Gibson, emphasized their strong professional relationships with UMPG UK A&R head Pete Simmons as well as UMPG CEO Jody Gerson.
"We are so excited to be working with Universal Music Publishing," Fred Again and Alex Gibson communicated. "Pete Simmons is one of the most exceptional A&Rs in the world, a brilliant creative collaborator and most of all a 12/10 friend. Jody Gerson runs a brilliant company, and we can't wait to work closely with her and her team."
"All of us at UMPG are huge fans of Fred," added the nearly nine-year UMPG CEO Gerson. "I look forward to all he will accomplish globally as an artist, DJ, writer and producer. Additionally, I've been so impressed with Fred and Alex's commitment to increasing the number of women working in music. They enthusiastically partnered with She Is The Music on our UK mentorship program for female producers and it was a big success."
Last month, UMPG signed Broadway composer Stephen Schwartz to a global publishing deal, whereas producer Casta reupped with Warner Chappell. And to kick off October, Warner Chappell revealed a renewed pact with 25-year-old Raye.
---