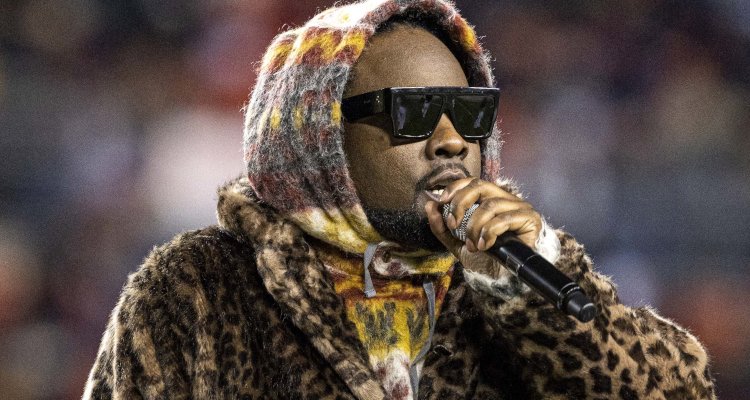 A live performance from Wale, one of the rappers signed to Rick Ross' Maybach Music Group. Photo Credit: All-Pro Reels
Rick Ross and his Maybach Music Group have inked a seemingly far-reaching deal with Apple-backed Gamma, through which the rapper is expected to release music and "spearhead multimedia projects."
Gamma, which set sail in March with support from Snoop Dogg, Eldridge Industries, A24, and others, unveiled its pact with Rick Ross and his label today. Founded by Apple Music vet Larry Jackson and former Interscope CFO Ike Youssef, the major-label competitor Gamma says it aims "to revolutionize the way artists create, distribute, and monetize their content and brand."
Meanwhile, Rick Ross debuted Maybach Music, the professional home of Meek Mill, Wale, and more, back in 2009. And to kick off the newly finalized partnership, 47-year-old Ross and 36-year-old Mill have dropped a track entitled "Shaq & Kobe" via Gamma, which describes the work as a "gripping and powerful ode to a relationship between a mentor and his protégé."
"You know Breyon [Prescott] and I have been making money together for a long time, even more important," communicated Ross, "we have always been able to do great business, which is why I look forward to this partnership with gamma. This is a big move for Larry to be in the position he's in and for me to be in the position I'm in it's only right we come together and make some HISTORIC moves."
And in comments of his own, Gamma CEO Larry Jackson (whose company signed French Montana last month and is preparing to release the Super Bowl Halftime Show performer Usher's next studio album) touted the perceived demand for the "collab reunion album" between Meek and Ross, who is said to operate over 25 Wingstop locations.
"Rick Ross epitomizes the multimedia and multi-format market leader that gamma. was created to amplify," relayed Jackson. "We couldn't be happier to formalize our relationship, welcome him to the gamma. family, and propel the trajectory of an already well-established empire. We're beyond excited for the world to experience his highly anticipated collab reunion album with Meek."
On top of the union between Gamma, Ross, and Maybach, longtime Ross business partner Breyon Prescott has signed on as Gamma's EVP of content. (Prescott is also the founder of Chameleon Entertainment, initially a JV with Clive Davis-founded J Records and Sony Music's RCA Records.) In the role, Prescott will look to discover and sign talent to Chameleon/Gamma – while remaining the manager of Jamie Foxx, the involved parties made clear.
"I'm excited to be part of the passionate team at gamma. Larry and I first worked alongside each other with the legendary Clive Davis, where we broke many artists and enjoyed a historic musical run," Prescott said in part. "I look forward to introducing fresh talent and compelling new ventures."
---