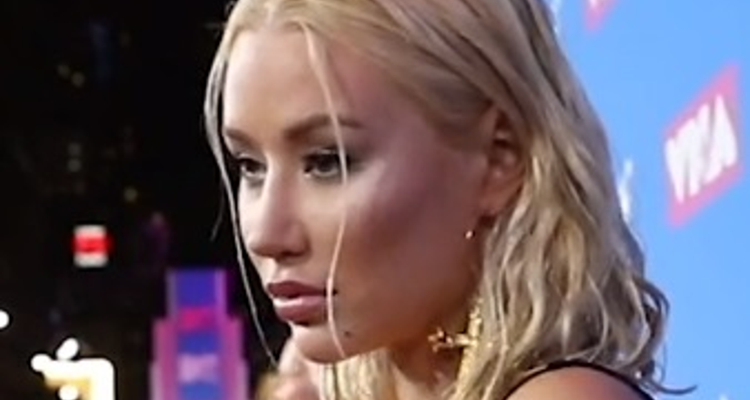 Photo Credit: Nicole Alexander / CC by 3.0
Iggy Azalea says she wasn't permitted to finish her show in Saudi Arabia after a wardrobe malfunction — and a pro-women statement.
Iggy Azalea's performance in Saudi Arabia last week for the esports event Gamers8 ended abruptly following a wardrobe malfunction. The rapper said that the show ended early partly due to her splitting her pants during the performance, but that even with a change of pants, she was "not allowed" to continue the show by Saudi Arabian authorities.
"Saudi Arabia, please know to everyone at the show tonight, I LOVE YOU. And I'm sooooooo sorry I wasn't allowed to finish my show," Iggy wrote on Twitter after the performance. "It's not the promoter who put on the show's fault, so show them kindness because they are amazing people, and we all wanted to continue but were not allowed by authorities because of my pants splitting."
But when a fan asked if she really wasn't allowed to simply put on a new pair of pants to continue the show, Iggy explained that the real issue was a pro-women statement she made during the performance, which "sent the authorities over the edge."
"I did (change pants), but I also said, 'Ladies make some noise, it's a woman's world!' And apparently, that sent the authorities over the edge," Azalea writes. "I'm cool — I just didn't want the fans to be sad or angry at the show organizers (because) it wasn't their control or mine; it was the police at the side of (the) stage."
Iggy has since deleted the tweets and an Instagram post in which she addressed the cancellation. Fan footage of the pants-ripping moment is still available on social media, alongside lyrics from Azalea's song "Goddess" — which may have also contributed to the show's cancellation: "Lord, lemme know if you got this, preaching about prophets/It ain't no one man can stop us, bow down to a Goddess!"
The rapper's performance has received criticism from Middle Eastern authorities for its "sexualized" nature, with her lyrics described as "blasphemous" and "anti-Islamic."
---