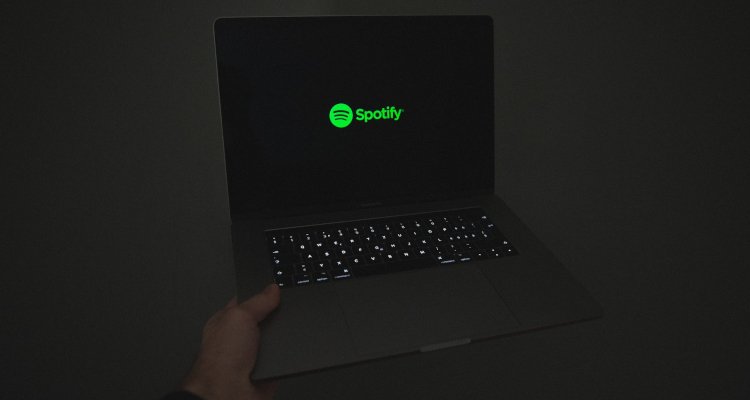 Spotify is reportedly preparing to implement a dramatically revamped royalties model in Q1 2024. Photo Credit: Thibault Penin
As Deezer and Universal Music Group (UMG) prepare to roll out their much-debated "artist-centric" model in France, Spotify is reportedly set to retool its own compensation model beginning in 2024's first quarter.
Spotify's rumored "two-tier" royalty system just recently entered the media spotlight, including in a report from MIDiA. According to the resource (which cites panels that took place during last week's Amsterdam Dance Event), the Stockholm-headquartered company has "for some time" been discussing the retooled framework with key stakeholders.
Of course, chief among these key stakeholders are the Big Three labels, which have throughout 2023 criticized streaming-service price increases as insufficient, taken aim at music platforms' purported "low quality and meaningless volume," and otherwise worked to preserve their rosters' earning potential amid AI's unprecedented rise.
BMG-partnered Universal Music has leaned especially hard into streaming-reform initiatives and, to be sure, has publicly announced related tie-ups with Tidal, SoundCloud, and the initially mentioned Deezer. Unsurprisingly, though, Spotify has reportedly been engaged in similar talks behind the scenes, and if MIDiA's description is any indication, significant changes will arrive on today's leading streaming service sooner rather than later.
Per MIDiA's troubling assessment of the forthcoming adjustments, the "majority of artists direct will no longer be paid for their contribution to the value of the $11.99 subscription" under the updated model. Additionally, the same parties will see their revenue become "a new black box for the biggest artists to share between themselves."
"The two-tier system does not even try to turn back the clock on the rise of independence," spelled out MIDiA, "it simply funnels the growing revenue from this cultural paradigm shift to the bigger artists who are losing share."
And while MIDiA didn't elaborate upon the precise details associated with said two-tier system – nor had the now-profitable Spotify publicly addressed the matter at the time of writing – Music Business Worldwide recently published a separate breakdown of the platform's possible streaming-compensation recalibration.
According to this summary of the less-than-ideal pivots, the current system, under which a stream is triggered by any upload that scores at least 30 seconds of listening, is poised to be replaced by an arrangement wherein tracks must score a certain number of annual plays before they can start collecting royalties.
An exact figure hasn't been attached to the rumored threshold, though it goes without saying that the majors are for obvious reasons incentivized to push for a higher limit. But even if the total is relatively low at the outset, it will harm in particular the payments of debuting acts and, bigger picture, could increase down the line. (Believe, which has made clear its opposition to the Deezer-UMG model, previously raised both concerns.)
Somewhat astonishingly, the resulting revenue would then be pooled and redistributed among Spotify's comparatively popular uploads, per the mentioned report. Non-music tracks including "white noise" uploads, for their part, will reportedly be required to rack up substantially more than 30 seconds' worth of listening to generate a stream – presumably rendering less lucrative the long-running practice of pumping out many shorter non-music works.
Lastly, Spotify is reportedly prepared to begin slapping labels and distributors with "a monetary penalty" over artificial streams. It's unclear where exactly the service would draw the line here – listening attributable to ultra-dedicated fans' coordinated campaigns often seems to resemble "fake" plays – and how it would address the potential for third parties to buy artificial streams without the knowledge of artists or rightsholders.
---