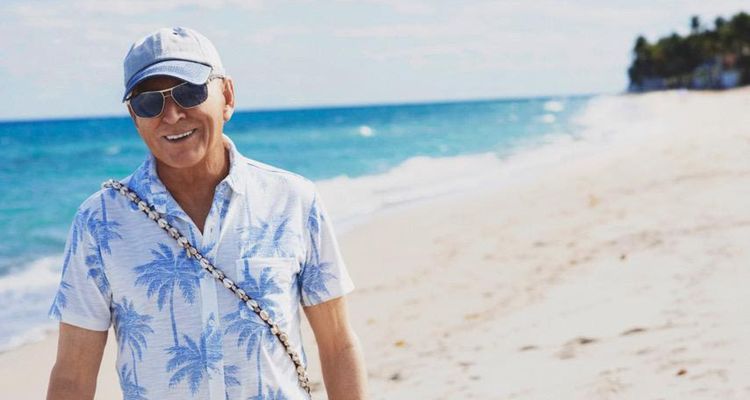 Photo Credit: Julie Skarratt
Despite his death a few months before the release of his upcoming album, 'Equal Strain on All Parts,' Jimmy Buffett keeps the party going with two new singles featuring special guests: "Mozambique" and "University of Bourbon Street."
Jimmy Buffett has delighted listeners for over five decades, transporting them to easy living paradise through his feel-good tunes. His classic passion for travel and fun escapism lives on in a pair of new singles from his upcoming album, Equal Strain on All Parts (Mailboat Records, Sun Records), out November 3. The two new tracks include the most Jimmy Buffett-esque song Bob Dylan ever wrote, "Mozambique," and an original New Orleans-inspired jam, "University of Bourbon Street."
Buffett's effervescent take on Dylan's 1976 classic, "Mozambique" features Grammy winner and Country Hall of Famer Emmylou Harris, who also sang with Dylan on the original track. On the second track, Jimmy is joined by the legendary Preservation Hall Jazz Band in a delightfully out-of-control New Orleans affair with autobiographical lyrics as Buffett recounts how he "danced out of Mississippi to the University of Bourbon Street."
Beloved singer-songwriter, performer, entrepreneur, and "Mayor of Margaritaville," Jimmy Buffett worked diligently on his final album, Equal Strain on All Parts, over the past year before his passing. The record brings together well-known Buffett friends Paul McCartney, Lennie Gallant, Angelique Kidjo, as well as Harris and the Preservation Hall Band.
"'Mozambique' and 'University of Bourbon Street' speak to the incredible creative force that was Jimmy Buffett, an artist who was still in his prime, recording songs that will stand amongst the greatest ever in his incredible catalog of music," said Dominic Pandiscia, Chief Strategy Officer at Primary Wave/Sun Label Group.
Jimmy Buffett recorded over 50 albums, most of which achieved gold, platinum, or multi-platinum status. Performing with the Coral Reefer Band, his sold-out concert tours were a regular rite of summer for his legions of fans, known as Parrot Heads. His all-time classic, "Margaritaville," is honored in the Grammy Hall of Fame and the Library of Congress, marking its impact on American culture.
In addition to his accolades as a legendary musician, songwriter, and entrepreneur, Jimmy Buffett was a best-selling author, one of only nine authors in the history of the New York Times Bestseller List to reach No. 1 on both the fiction and non-fiction lists.
---