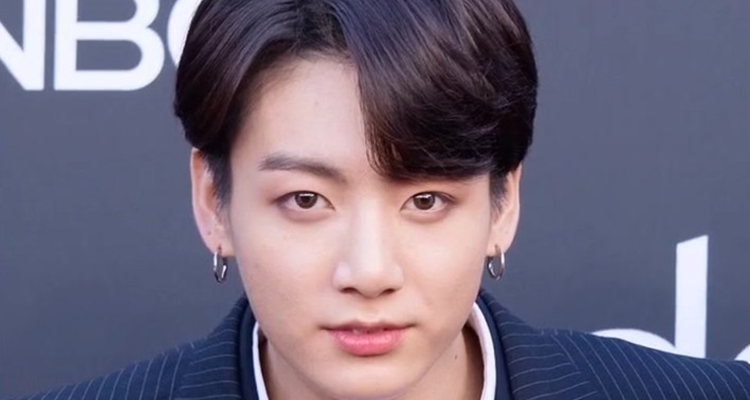 Photo Credit: Dispatch / CC by 3.0
About 15 weeks after becoming available to fans, Jungkook's "Seven" has cracked a whopping one billion Spotify streams – setting a record in the process.
Spotify just recently took to social media to tout the latest consumption milestone for "Seven," which features Latto and debuted on July 14th. The 109-day-old track is now "the fastest song to reach 1 Billion streams in Spotify history," the Stockholm-based platform spelled out.
Moreover, "Seven" was at the time of this writing occupying the seventh position on Spotify's Global Top 50 chart, above Doja Cat's "Paint the Town Red" and beneath a newly ranked track from Taylor Swift's 1989 (Taylor's Version).
Expanding upon the point – and driving home the significant fan-fueled popularity of "Seven" – the record-breaking Jungkook effort has managed to remain part of the Top 50's upper fifth despite releasing well before October albums from Drake, Bad Bunny, the aforementioned Swift, and other much-streamed acts.
To be sure, only two of the chart's top-10 songs, Íñigo Quintero's fourth-ranked "Si No Estás" (2022) and Taylor Swift's 10th-ranked "Cruel Summer" (2019), seem to be older than "Seven." Meanwhile, Drake's For All the Dogs, which dropped on the 6th, had just one track, "IDGAF," on the entire chart when this piece was published.
Of course, Jungkook's sizable streaming listenership is also interesting because of the relative stylistic departure that "Seven" represents from his work with BTS. Additionally, the Busan native will presumably enjoy a commercial boost next month, when his first studio album, including "Seven" and "3D," is expected to drop.
Bigger picture, the 26-year-old's Spotify monthly listener count, at 36.65 million, has now eclipsed that of BTS itself (30.76 million) as well as the combined total attributable to the K-pop group's six other members. (Some of these members are currently serving in their home country's military as required by South Korean law, however.)
BTS Members' Spotify Monthly Listeners
Jungkook – 36.65 million
BTS – 30.76 million
V – 9.54 million
Jimin – 7.70 million
J-Hope – 3.85 million
RM – 3.27 million
Jin – 2.77 million
Suga – 2.68 million
As Spotify's userbase continues to grow – the platform reported 574 million MAUs for Q3 – streaming volume is also on the rise. Jungkook is one of several artists (among them Miley Cyrus, Swift, and Bad Bunny) who've hit various on-platform records throughout 2023.
And it's against this backdrop, not to mention the rapid rise of AI music, that Spotify's long-underwhelming average per-stream royalty rate has reportedly kept on sliding. Bearing in mind the trend, the Big Three labels (in particular Universal Music) have been pushing for retooled streaming-compensation models, and Spotify is reportedly planning to implement an updated royalty framework during 2024's first quarter.
---