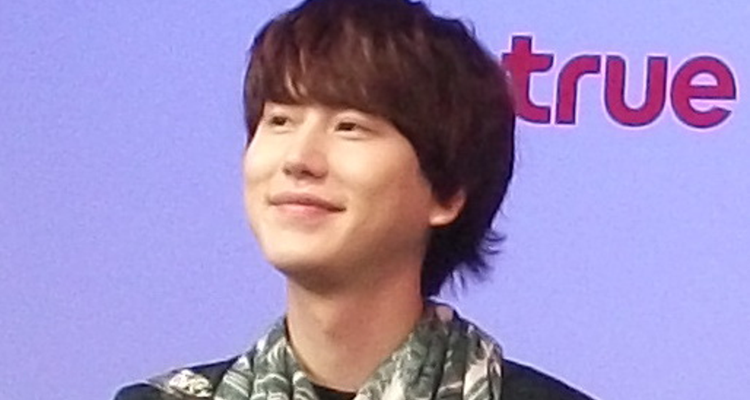 Photo Credit: Sry85 / CC by 3.0
K-pop idol Kyuhyun of the group Super Junior says SM Entertainment forced him to undergo plastic surgery — or get dropped.
The damning revelation comes from Kyuhyun, a well-known South Korean idol and member of the k-pop group Super Junior. Though perhaps he's simply saying the quiet part out loud.
Kyuhyun revealed that uncomfortable detail during a recent interview, relaying that SM Entertainment forced him to undergo plastic surgery as a condition of his deal. The singer appeared on the October 3rd edition of the variety show "Dolsing Fourmen," where four divorced men discuss "love, loss, and life after divorce."
When asked about his high school days, the 35-year-old said he looked different back then because he "didn't have double eyelids" (an eyelid with a visible crease) but that SM Entertainment would later force him to have cosmetic surgery.
"You may not believe me, but at the time, I didn't have double eyelids. I got them after I debuted because the label forced me to," said Kyuhyun, according to translation from K-pop news outlet Koreaboo.
The idol then admitted that despite only having gotten plastic surgery on his eyelids, critics online often call him a "cosmetic monster," a disparaging term for someone who has undergone multiple cosmetic surgeries.
"To make matters worse, my double eyelids often come undone," he continued. "I was squinting in my high school photo that people use when mentioning my past. There are other normal photos, but they seem to only use that one."
Plastic surgery has long been prevalent in the K-pop world, with such a heavy emphasis on visual perfection. It isn't surprising that a major agency like SM Entertainment would at the least persuade its idols to have cosmetic work done.
It's a common rumor that SM Entertainment forces all its idols to undergo plastic surgery before their debut — but many stars are said to have "embraced their natural looks" and had no work done at all. Fans still heavily speculate the extent to which k-pop idols are "forced" to have surgery.
Earlier, Digital Music News took a closer look at the level of plastic surgery undergone by members of BTS. A Beverly Hills-based surgeon spilled the beans, detecting substantial surgery for most of the members. That's not exactly shocking, though the global mega-success of BTS undoubtedly placed greater pressure on other k-pop performers to go under the knife, with many feeling the pressure prior to getting signed or affiliated with a major k-pop company.
Also during "Dolsing Fourmen," the host asked guests about their plans to remarry in the future. Kyuhyun said he would like to get married before he turns 40. "My international age is 35, and I think it would be good to get married before turning 40," said the idol. "I do want to get married."
---