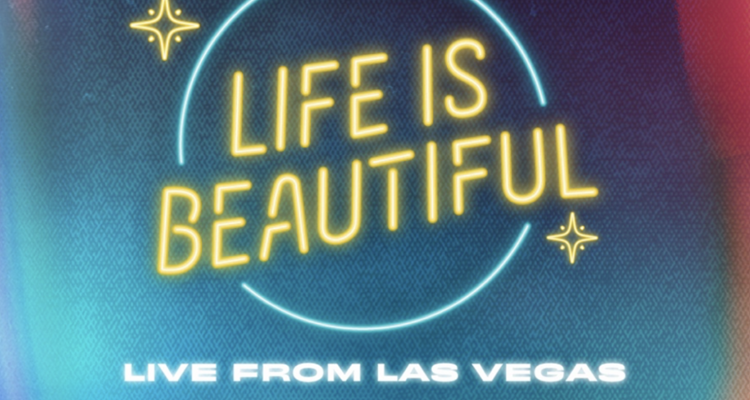 Photo Credit: Amazon Music
The Life is Beautiful Music and Art Festival in Las Vegas has announced an exclusive Amazon Music livestream for 2023. Here's the latest.
The three-day music, arts, and culture festival in downtown Las Vegas is celebrating its tenth anniversary this year. Fans from around the world can enjoy this year's music from the biggest stars in the comfort of their own homes.
The livestream will be available on Prime Video and the Amazon Music channel on Twitch starting at 5 pm PT on September 22 through September 24. The livestream gives audiences around the globe a chance to experience performances from a diverse lineup this year that includes The Killers, Kendrick Lamar, and Odesza as headliners for the festival.
The festival has attracted more than one million fans to downtown Las Vegas over the course of its lifespan, delivering a wide range of experiences. The festival was born as part of a major revitalization of downtown Las Vegas in 2013 and has helped transform the community into a bustling destination while contributing over $400 million of economic impact and cultural capital to the city.
"This year's lineup is a reflection of the 10 years we've spent striving to give fans incredible experiences centered around a weekend of revelry in Las Vegas," adds Craig Asher Nyman, Director of Music, Programming & Development for Life is Beautiful. "They asked, and we listened! Our fans are the heartbeat of this festival, and it's our intention to deliver a festival that is a true representation of their interests."
"We are thrilled that all three headliners will be returning to the festival," Nyman adds. "It's pretty special to have this collection of artists who have all been so instrumental to music over the lifespan of Life Is Beautiful. Paring those artists with current and future superstars of music sets the stage for our biggest party yet."
---