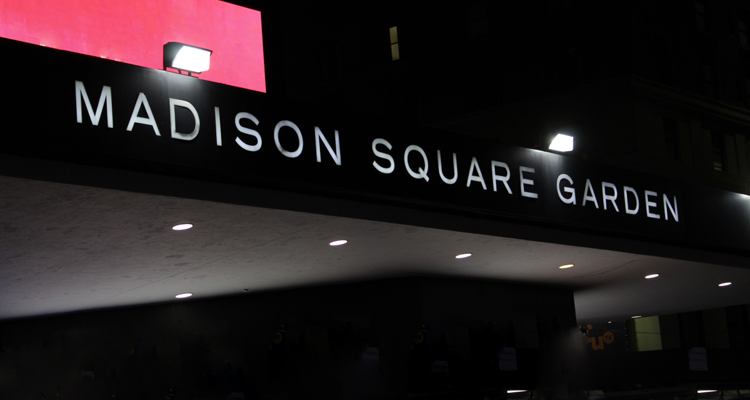 Photo Credit: Chris Appano
Madison Square Garden reports a $33.4 million operating loss for the fiscal quarter ended on September 30 as attendance continues to slide.
Madison Square Garden Entertainment published its calendar Q3 (fiscal 2024 first quarter) report on Tuesday, November 7, revealing revenues diminishing by 4% year-over-year to $142.2 million. The company reports a $33.4 million operating loss as concert attendance at its venues continues to dip.
MSG Entertainment owns venues including Madison Square Garden, The Theater at Madison Square Garden, Radio City Music Hall, The Beacon Theatre, and The Chicago Theatre.
Event-related revenues decreased by $8.3 million compared to the same period last year. The company notes that the prior year's numbers reflected a substantial number of shows that had been rescheduled due to the pandemic, bolstering revenue figures.
Despite the decrease in revenue this quarter, MSG Entertainment saw a $2.7 million increase in revenues resulting from incoming derived from arena license agreements on behalf of Madison Square Garden Sports. This cushioned the blow caused by the dip in concert attendance.
"Despite those headwinds, the Garden was just two concerts shy of last year's record number of concerts for a fiscal first quarter at the venue — a testament to the sustained demand for live events," said Dave Byrnes, Chief Financial Officer at MSG Entertainment.
"We are seeing strong demand across our business and are excited to welcome millions of guests to our venues in the coming months, including for this year's Christmas Spectacular," added CEO James L. Dolan. "We are on the path to generating robust growth this fiscal year and are confident that we are well positioned to create long-term value for shareholders."
MSG Entertainment's first quarter operating loss increased by $22.1 million to a loss of $33.4 million, with adjusted operating income decreasing by $12.2 million to a loss of $0.7 compared to the same period last year. Those numbers were predominantly the result of restructuring charges, higher selling, general and administrative expenses, and the decrease in revenues.
The company reaffirms its previously reported fiscal 2024 guidance for revenues and adjusted operating income of $900 million to $930 million and $160 million to $170 million, respectively. Its guidance for operating income, affected primarily by restructuring charges, adjusted to between $85 million to $95 million.
---