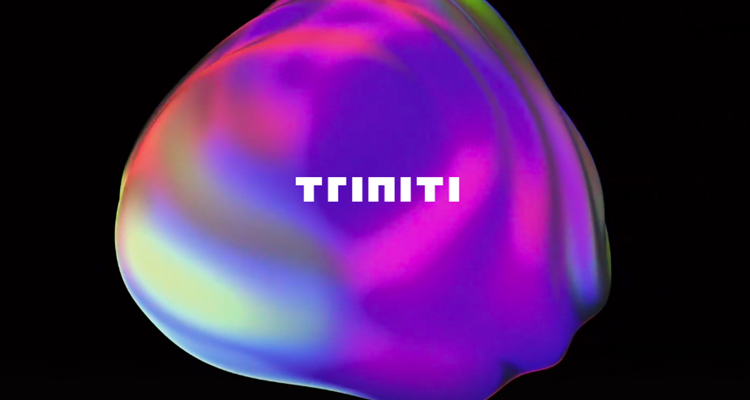 Photo Credit: CreateSafe
Music tech studio CreateSafe announces a $4.6 million seed funding round to launch a new AI platform, following the company's successful collaboration with Grimes.
CreateSafe, the music tech studio that collaborated with Grimes on an AI using a clone of her voice, has raised $4.6 million in a seed funding round to launch TRINITI, a new "artistic intelligence" platform. Polychain Capital, a cryptocurrency and blockchain tech investment firm, led the funding round.
Additional backers include Crush Ventures, Anthony Saleh (manager to Kendrick Lamar, Nas, and Gunna), Paris Hilton, MoonPay, Chaac Ventures, Unified Music Group, and Dan Weisman (VP of Bernstein Private Wealth Management). Grimes also joined CreateSafe's advisory board to continue to experiment and develop emergent new use cases to collaborate with AI.
TRINITI is a comprehensive "GenAI" music platform that aims to power creation, publishing, administration, distribution, and marketing of music, providing artists and their teams unprecedented power to generate ideas and bring them to the public. CreateSafe hopes to use TRINITI to evolve the music industry from its "algorithmic obsession" to generating new artist-focused business models to break down archaic and imbalanced industry standards.
Grimes made headlines in May 2023 by cloning her voice and enabling musicians and artists to use her voice in new, original songs. Powered by the technology that became TRINITI, Grimes enabled artists to distribute these works to all major streaming services. Over 1,000 songs have been created since its launch, leading to Grimes being named one of Time Magazine's 100 Most Influential People in AI in 2023.
Marking a major turning point in the creation and monetization of music, TRINITI boasts opening exponential possibilities for individuals to take part in the ever-growing creator economy. TRINITI hopes to make it easier for artists and rights holders to license and monetize their data in generative AI models while providing an interface to manage consent, credit, and compensation. The seed funding has enabled CreateSafe to develop TRINITI to make it possible for any individual to do what Grimes has done.
TRINITI includes personalized AI tools with an attribution engine that can take the input of voice, sound, writing, and imagery to generate all the create assets needed for an artist's campaign. An unprecedented toolset that creatives can train and utilize to fit their needs for optimal output, TRINITI hopes to usher in an age of multiplayer collaboration, allowing independent creators to make and release songs with some of their favorite artists and producers.
---