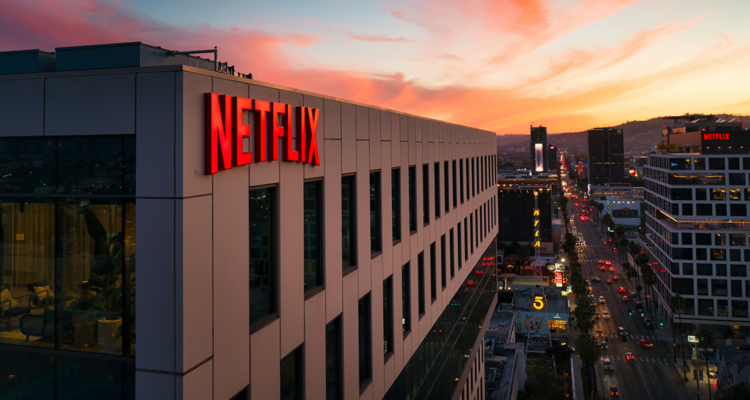 Photo Credit: Venti Views
Netflix is raising its prices again in the US, UK, and France after steady subscriber gains, the streaming giant says in its third-quarter earnings report.
Netflix has increased the price of its premium ad-free plan in the United States, revealed in its third-quarter earnings report to be a $3 price hike to $22.99, while its basic single-stream plan will increase to $11.99. All other subscriber tiers within the US will keep their current monthly costs — but the company also announced upcoming price increases for certain subscription tiers in the UK and France.
The streaming giant reported a 9% year-over-year increase in average paid memberships, growing by 8.8 million subscribers last quarter compared to 2.4 million in the third quarter last year. Netflix's revenue last quarter clocked in at $8.52 billion, thanks to higher than expected membership growth.
Netflix attributed much of its increased subscriber growth to its continued crackdown on password-sharing, stating it had rolled out its "paid sharing program" in every region in which it operates, with fewer subscribers cancelling their memberships than expected. Instead, the company says many customers who previously borrowed a Netflix account from a friend had converted into paying subscribers.
The company last raised its prices in January 2022, but all its major competitors have since done the same. In August, Disney+ increased its prices by $3 a month for the second time this year, while also raising the cost for a Hulu subscription. Max, formerly known as HBO and owned by Warner Bros. Discovery, hiked its prices for the first time by $1.
On Netflix's earnings call, co-CEO Greg Peters also underlined the company's diversified business investments, such as gaming and sports content, to entice new subscribers.
"Games is a huge entertainment opportunity," said Peters. "From a strategic perspective, we believe we can build games into a strong content category, leveraging our current films and series."
Negotiations between SAG-AFTRA and the studios were suspended after the two sides failed to come to an agreement on the actors' union's latest proposal. Netflix co-CEO Ted Sarandos said the company is "totally committed" to ending the actors' strike following the agreement reached with the writers guild last month.
---