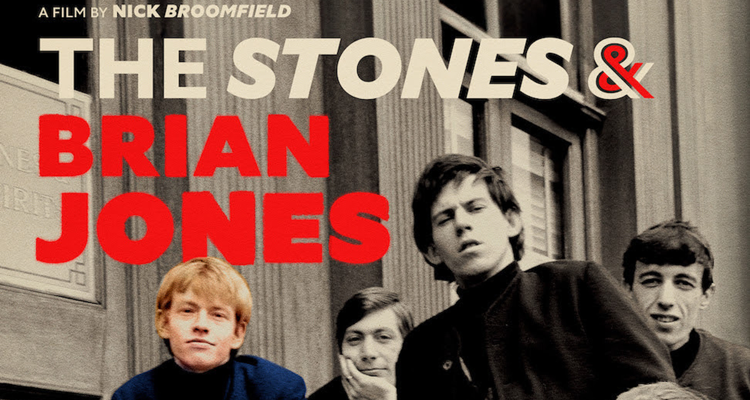 Photo Credit: Magnolia Pictures
Nick Broomfield presents his new documentary, "The Stones & Brian Jones," uncovering the legacy of Brian Jones, founding member of The Rolling Stones, who died at age 27.
Filmmaker Nick Broomfield has unveiled his latest documentary, "The Stones & Brian Jones," releasing this November. Presented by Magnolia Pictures, and produced and directed by Broomfield, the film uncovers the true story and legacy of Brian Jones, the founder and creative driving force behind the early days of The Rolling Stones.
Featuring interviews with all the main players, with unseen archive released for the first time, "The Stones & Brian Jones" explores the musical genius of Jones, key to the band's early success, and how his death at age 27 left him behind in the shadows of history.
At age 14, director Nick Broomfield met Brian Jones by chance on a train at the height of the latter's success. The film looks at the relationships and rivalries within the Rolling Stones in the band's formative years, while exploring the iconoclastic freedom and exuberance of the '60s.
"The Rolling Stones were a major influence in my formative years. Brian and Mick were heroes of the day; their rebellion and breaking of the rules were a great inspiration to us," says Broomfield of his inspiration to create the documentary. "Making this film was an opportunity for me to look at that formative growing-up time, until the shock of Brian's death in 1969 — the darkest moment in the history of The Stones, when things changed."
The current lineup of The Rolling Stones — including the incomparable Mick Jagger, who turned 80 in July — will release Hackney Diamonds on October 20. The band's first studio album of original material in 18 years, Hackney Diamonds, is also the first without founding member and drummer Charlie Watts, who passed away in 2021. To tease the album, the band took out a false ad in a local Hackney newspaper, containing plenty of references to The Stones to delight astute fans.
---