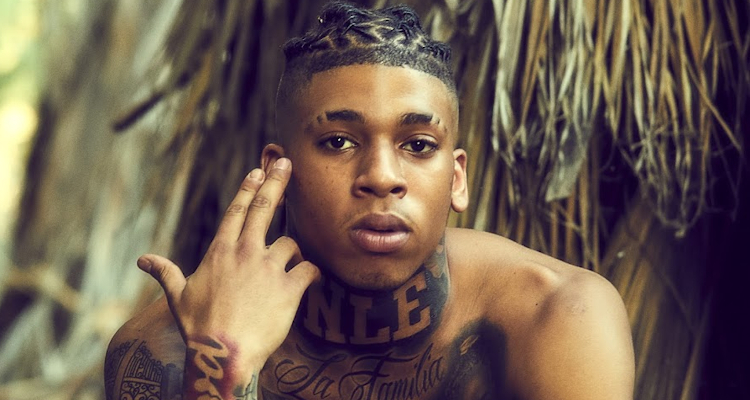 NLE Choppa. Photo Credit: Bryson Johnson
NLE Choppa and others are facing a copyright infringement lawsuit for allegedly lifting elements of a 1980s track to create "Who TF Up in My Trap."
Jamaica-based rapper Rodney O (real name Rodney Oliver) just recently filed the relatively straightforward complaint in a California federal court, naming as defendants NLE Choppa, Sony Music Publishing, and multiple individuals who contributed to or are said to have contributed to "Who TF Up in My Trap."
According to the concise suit, the plaintiff artist, described as "a world-renowned and influential rapper," formed a rap trio with Joe Cooley and Jeffrey Page, called Rodney-O & Joe Cooley, some decades back. Neither Cooley nor Page is a party to the suit, but all three of the formerly partnered rappers appear to have songwriting credits on "Who TF Up in My Trap."
Nevertheless, Rodney O, who in the late 1980s wrote and recorded (as Rodney-O & Joe Cooley) a work entitled "Everlasting Bass," is evidently far from pleased with the professional arrangement, per the action.
It's from the roughly 35-year-old "Everlasting Bass" that the defendants allegedly drew – having "at no point sought to obtain authorization" – to make "Who TF Up in My Trap," according to the legal text. (The nine-page complaint doesn't dive into the circumstances surrounding the above-mentioned songwriting credits.)
Released as part of the 2020 debut album of NLE Choppa, "Who TF Up in My Trap," and particularly its "primary rhythm," is allegedly "comprised of a sample and/or a verbatim copy of elements from" the plaintiff's relevant project. Meanwhile, the composition of "Who TF Up in My Trap," which has nine total credited songwriters, allegedly borrowed "substantially" from the composition of Rodney O's "Everlasting Bass" as well, per the suit.
Regarding how the alleged copyright infringers may have accessed "Everlasting Bass," the plaintiff points to the track's availability in physical formats at the time of its release as well as its present availability on platforms like Spotify, where the effort seems to have racked up about four million overall streams across several uploads.
Rodney O is suing specifically for vicarious and/or contributory copyright infringement and has asked the court to enjoin the defendants from carrying on with this alleged infringement – on top of issuing a permanent injunction to stop the accused individuals and companies of "further infringing" upon "Everlasting Bass."
Additionally, the plaintiff is pushing to receive "all profits" stemming from the alleged infringement and for the revenue associated with "any recordings, videos reproductions [sic], files, online programs, and other material" involving the NLE Choppa song at hand.
In other copyright infringement litigation news, Jay-Z, Timbaland, and Ginuwine late last month beat an action centering on soul musician Ernie Hines' "Help Me Put Out The Flame (In My Heart)." Also, Rick Astley and Yung Gravy settled their soundalike-vocals infringement battle, whereas Ed Sheeran is grappling with yet another "Thinking Out Loud" infringement claim notwithstanding the prior jury verdict in his favor.
---