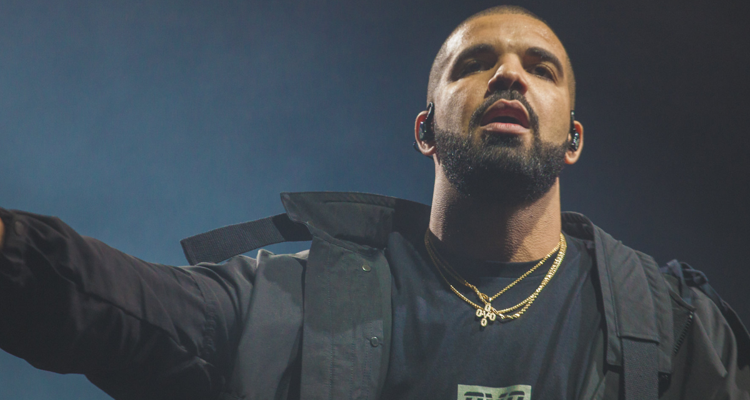 Photo Credit: Charito Yap for The Come Up Show / CC by 2.0
Pet Shop Boys allege copyright infringement of their 1986 hit 'West End Girls' in Drake's new track 'All the Parties,' saying he did not credit the duo or request permission.
As expected, Drake's latest album, For All the Dogs, is getting a lot of attention. Unfortunately, not all of it has been positive. English synth pop duo the Pet Shop Boys allege that the hip-hop star's new song, "All the Parties," used lyrics from their 1986 hit, "West End Girls," without permission.
"Surprising to hear Drake singing the chorus of 'West End Girls' in the track 'All the Parties' on his new album," the Pet Shop Boys tweeted on Friday. "No credit given or permission requested."
Around the 2:40-mark in "All the Parties," Drake recites lyrics from the chorus of "West End Girls." But this isn't the first time the superstar has stood accused of lifting lyrics for his songs without permission.
In 2014, Drake settled a dispute over lyrics from his verse on YG's "Who Do You Love," mimicking lines from Rappin' 4-Tay's 1994 song, "Playaz Club." Although Rappin' 4-Tay never filed a lawsuit, his manager said Drake's label paid a $100,000 settlement to squash the beef.
Still, Drake is far from the first artist to run into legal issues over lyrics and song sampling — and he won't be the last.
In 2022, Beyonce hit a snag over her use of a sample from one-hit-wonder Right Said Fred's '90s track "I'm Too Sexy." And don't ask Ed Sheeran how many copyright infringement lawsuits and appeals he's had to face just for his song "Thinking Out Loud" alone.
While sampling and referencing older songs in contemporary ones is nothing new, what is surprising is the number of big-name artists who seemingly haven't gone through the proper legal channels to secure permission. Yet the number of lawsuits that spring up over alleged copyright infringement when none exists is perhaps even more surprising.
---