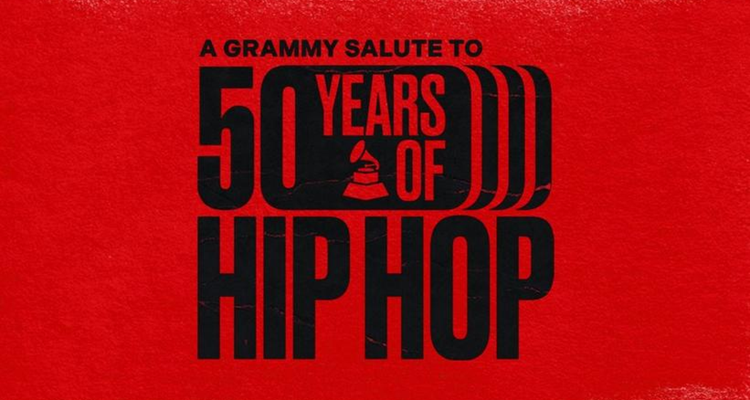 Photo Credit: The Recording Academy
The Recording Academy is collaborating with CBS on a massive hip-hop concert, 'A Grammy Salute to 50 Years of Hip-Hop,' featuring LL Cool J, Ice-T, Public Enemy, Rakim, Queen Latifah, Method Man, Questlove, and more.
On Friday, November 8, a star-studded concert special celebrating 50 years of hip-hop will take place at YouTube Theater at Hollywood Park in Inglewood, California, with tickets on sale beginning Saturday, October 14. Presented by the Recording Academy, Jesse Collins Entertainment, and CBS, "A Grammy Salute to 50 Years of Hip-Hop" live concert special will air on Sunday, December 10, on CBS and on demand on Paramount+.
The tribute special will feature exclusive performances from Grammy-winning artists and hip-hop legends, including Black Thought, Bun B, Common, De La Soul, Jermaine Dupri, J.J. Fad, The Lady of Rage, LL Cool J, MC Sha-Rock, Monie Love, The Pharcyde, Queen Latifah, Questlove, Rakim, Remy Ma, Uncle Luke, and Yo-Yo. More performers will be announced in the weeks leading up to the event.
Questlove and LL Cool J will also executive produce the special, which will record on November 8 at the YouTube Theater in Inglewood, CA. Jesse Collins Entertainment is producing the event, with Collins, Shawn Gee, Dionne Harmon, Claudine Joseph, Fatima Robinson, and Jeannae Rouzan-Clay also executive producing, with Marcello Gamma as director.
On February 5, an extended 50-year celebration segment featured at the 65th annual Grammy Awards, with a lineup that also included Black Thought, LL Cool J, and Queen Latifah. Questlove also curated that event, a 15-minute segment that featured three dozen acts. Jesse Collins, Fatima Robinson, and Shawn Gee (Questlove's manager) were among that spot's producers.
Though it appears as though the success of the Grammy segment led CBS to produce a year-end special, the upcoming event was in the pipeline well before the segment in February. Recording Academy CEO Harvey Mason Jr. alluded to the upcoming special in a statement announcing the Grammy segment.
"For five decades, hip-hop has not only been a defining force in music, but a major influence on our culture," said Mason. "Its contributions to art, fashion, sport, politics, and society cannot be overstated."
"A Grammy Salute to 50 Years of Hip-Hop" will air on December 10, at 8 PM on CBS, and streams on Paramount+ on demand, or live and on demand for subscribers of Paramount+ with Showtime. Tickets will be available for purchase via Ticketmaster on Saturday, October 14, beginning at 10 AM PT.
---