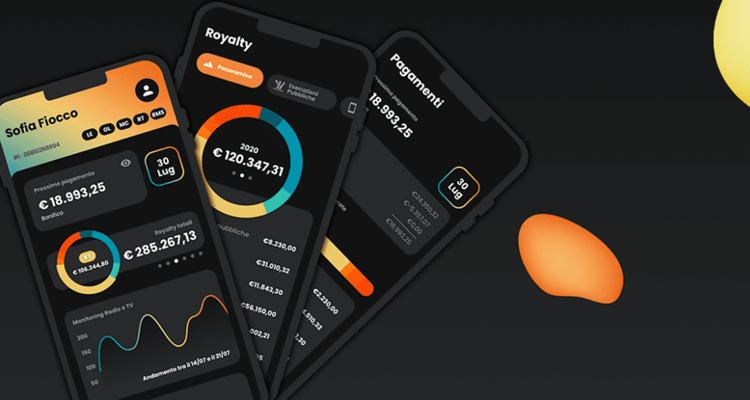 Photo Credit: Soundreef
SESAC Performing Rights has announced it has chosen Soundreef to represent its repertoire in Italy. The move is effective January 1, 2024.
This marks the first time one of the ten largest performing rights organizations (PROs) in the world has withdrawn its mandate from a European CMO to entrust those rights to an independent management company. The move underscores Soundreef's emergence as a robust alternative in Italy—the sixth largest music market based on CISAC global collections data.
SESAC was founded in 1930 and currently licenses the public performance of thousands of chart-topping songs on behalf of its affiliated songwriters and music publishers. Some of its top-tier talent includes Lee Brice, Blanco Brown, Zac Brown, Rosanne Cash, Neil Diamond, Disclosure, Bob Dylan, Ariana Grande, Jack Harlow, Nicky Jam, Margo Price, and many more.
Established in 2012, Soundreef represents 43,000 songwriters and publishers across the globe, with more than 26,000 of those hailing from Italy. That includes stars like Gigi D'Alessio, J-AX, Laura Pausini, Ultimo, Alejandro Sanz, and Sfera Ebbasta.
The collaboration marks a turning point in the music rights landscape, with Soundreef managing the collection and calculation of rights for every musical work cataloged by SESAC Performing Rights that is utilized or reproduced in Italy.
"I am deeply grateful to SESAC for entrusting us with this responsibility," adds Davide d'Atri, CEO of Soundreef. "We are committed to delivering exceptional results and ensuring the continued success of the diverse and talented community of music creators SESAC represents. We believe we can offer a product based on evolving technology that can deliver significant results to rights holders."
"This agreement recognizes the changes in the Italian market since the monopoly in the collection of music rights ended six years ago, and Soundreef's success in offering an alternative collecting service to tens of thousands of writers and publishers," shares Adrian Berwick, CEO of Soundreef Ltd. "Representing SESAC Performing Rights and its stellar creators is both an honor and a challenge to keep raising the bar higher."
"We are excited to partner with Soundreef for the representation of our affiliates' repertoire in Italy," adds SESAC Performing Rights President & COO Scott Jungmichel. "SESAC is always looking to improve efficiency and maximize revenue for our affiliates' intellectual property and this agreement with Soundreef aligns with that mission."
---