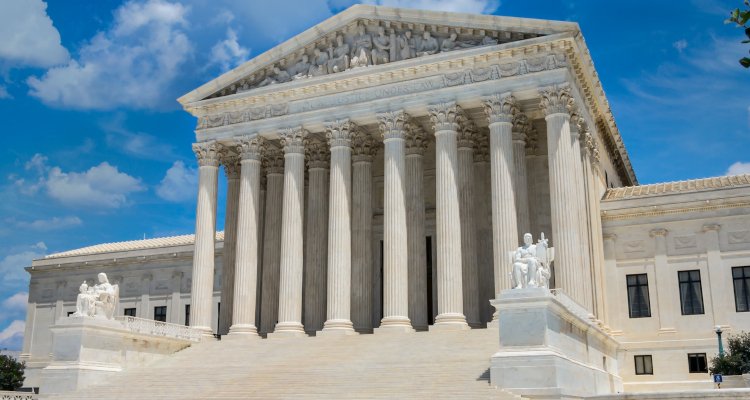 The Supreme Court has formally refused to review a long-running case between multiple music publishers and Wolfgang's Vault. Photo Credit: Fine Photographics
About one year after concert-memorabilia and performance-archive company Wolfgang's Vault scored multiple victories in its long-running courtroom confrontation with music publishers including Sony Music Publishing and Warner Chappell, the Supreme Court has opted against reviewing the case.
The Supreme Court just recently denied the petition for writ of certiorari submitted by the plaintiffs in the marathon copyright battle. To recap the $30 million legal showdown, an array of publishers in 2015 sued William Sagan, who'd bought and then made available through a platform called Wolfgang's Vault a number of classic concert recordings (including of The Who, The Rolling Stones, and The Grateful Dead).
But Wolfgang's Vault and Sagan failed to license the underlying compositions at hand, which had initially derived from "the archives of famed concert promoter Bill Graham," according to the suit and the defendant company's website, respectively.
A district court issued a summary judgement in favor of the plaintiffs in 2017 – determining that Wolfgang's had infringed upon each of the involved 197 works, with 167 of the instances having been willful. Next, following a nine-day trial, a jury deliberated for less than an hour in March of 2020 before finding Sagan liable for direct infringement and awarding the plaintiff publishers $189,500.
This sum was, of course, a far cry from the $30 million that the plaintiffs had been seeking; a district court denied a corresponding appeal from the publishers later in 2020 while nevertheless awarding them $2.4 million in legal fees.
However, an appellate court last October rejected the publishers' request for a new trial, overturned the order that would have seen the defendants cough up $2.4 million in attorneys' fees, and reversed the decision regarding Sagan's direct liability. Predictably, the plaintiffs appealed this October of 2022 ruling – and particularly the determination about Sagan's own liability for the alleged unauthorized usages.
"The question presented is: Whether direct liability for copyright infringement is limited to the person who actually 'presses the button' to make the infringing copies," the 50-page cert petition reads in part.
As noted at the outset, though, the Supreme Court has decided not to review the case.
In a statement, Winston & Strawn attorney Michael Elkin, whose firm has represented Wolfgang's Vault, told Digital Music News: "We agree with the plaintiffs' petition that the Second Circuit's decisions in our favor were both important and consequential, and we are pleased that the Supreme Court is letting those decisions stand."
Elsewhere in the music industry, the Supreme Court is now set to hear a case concerning the statute of limitations on the collection of infringement damages – referring specifically to whether "a copyright plaintiff can recover damages for acts that allegedly occurred more than three years before the filing of a lawsuit."
---