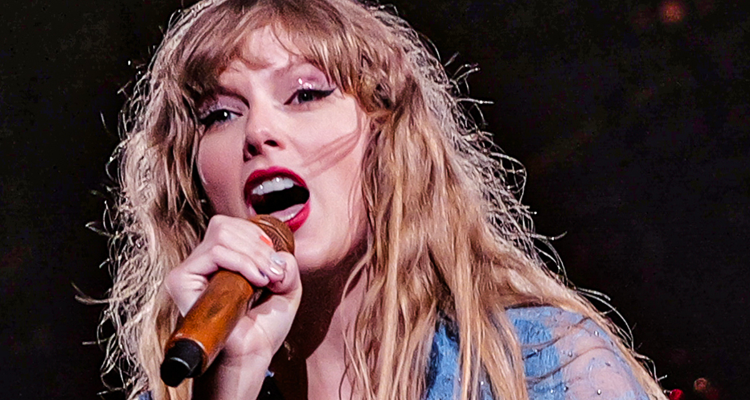 Photo Credit: Paolo Villanueva / CC by 2.0
Taylor Swift hits billionaire status following Eras successes — according to the latest analysis from Bloomberg.
Taylor Swift has officially become a billionaire, according to a new analysis from Bloomberg, which reports the 33-year-old's net worth at $1.1 billion. The superstar's Eras Tour accounts for a substantial amount of her fortune, with around $700 million in ticket sales for shows performed so far. Her 53 US shows have contributed approximately $4.3 billion to the nation's gross domestic product, and she still has 89 stops left to go.
"In addition to being a generational talent, Taylor Swiftis a great economist," Carolyn Sloane, labor economist at the University of Chicago, tells Bloomberg. "Taylor has great ideas, is able to scale her ideas, and seems to be pretty risk-seeking."
Swift's concert film documenting the tour is nearing $200 million at the global box office following its remarkable $92.8 million domestic opening weekend. And fans have a lot to be delighted about with the newly released "1989 (Taylor's Version)" album, which released with five new tracks from the Swift "vault." The re-recording of her nine-year-old album is expected to become one of the biggest selling records of 2023.
"Her prolific songwriting, negotiations around streaming, and shrewd decision to re-record her first six albums have enabled her to create massive financial success at a time musicians have lost clout in the industry," Bloomberg says. "The close relationship she's cultivated with her millions of ardent fans has led to a more unified demographic than just about any political party."
Bloomberg notes that its analysis is "conservative," based on assets and earnings that could be confirmed or traced from publicly disclosed figures, including the estimated value of her music catalog and five homes, her earnings from streaming deals, music sales, concert tickets, and merchandise. Estimates account for the impact of income tax, tour production, travel costs, and commissions paid to agents and managers.
Swift seems to turn everything she touches into gold, with her fans' devotion having driven sales of concert tickets and physical albums, bracelets (and the beads to make them), sequins, and NFL star Travis Kelce's jersey. Taylor Swift's Eras Tour picks up again with a South American leg next month, and heads to Asia, Australia, and Europe in 2024.
---