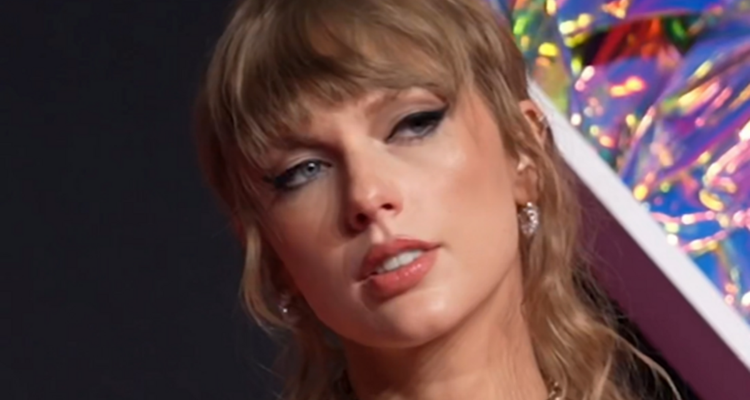 Photo Credit: iHeartRadioCA / CC by 3.0
Taylor Swift's record-breaking Eras Tour concert film has already crossed $100 million in global advance ticket sales, more than a week before the movie debuts in theaters on October 13.
Audience demand for Taylor Swift's Eras Tour concert film has been astonishing since the movie was first announced. AMC Theatres has announced that "Taylor Swift: The Eras Tour" concert film has sold more than $100 million in ticket pre-sales worldwide, just over a week before its debut. The film will begin playing in about 8,500 theatres across 100 countries beginning October 13.
It took less than 24 hours for the Eras Tour concert film to shatter AMC's US record for the highest ticket sales revenue during a single day in the company's 103-year history. Pre-sale ticket sales are robust across the United States — especially in premium large-screen formats, including Dolby Cinema, IMAX, and PRIME at AMC.
Starting at 6 PM local time in most locations on Friday, October 13, "Taylor Swift: The Eras Tour" concert film will play at least four showtimes per day on Thursdays, Fridays, Saturdays, and Sundays at all AMC locations in the US. The film will also play at every ODEON Cinemas location in Europe.
AMC and its distribution partners continue to pursue agreements with additional cinema operators worldwide to expand the concert film's reach. Alongside its sub-distribution partners — Variance Films in the US, Cineplex in Canada, Cinepolis in Mexico and Central America, and Trafalgar Releasing outside of North America — AMC has confirmed over 8,500 theaters across 100 countries worldwide releasing the film.
In North America, AMC Theatres Distribution has already reached agreements to show the concert film at nearly 4,000 movie theaters across the continent, with all major North American theater chains taking part in the Taylor Swift concert film phenomenon.
With more men than ever becoming Swifties after Taylor's Sunday Night Football appearance, it looks like the whole family will buy tickets to experience her record-breaking Eras Tour in theaters.
---