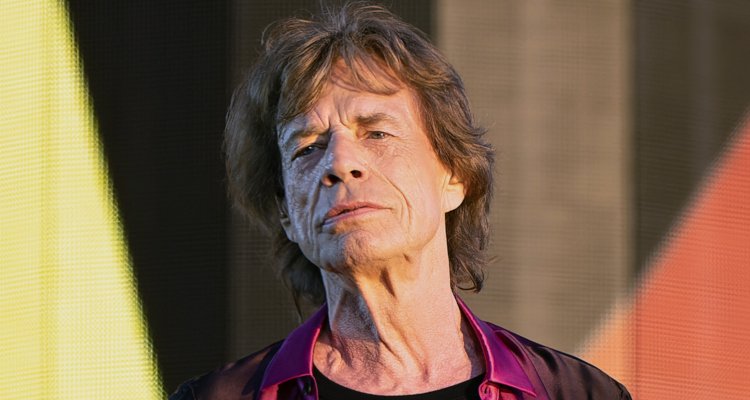 Rolling Stones frontman Mick Jagger performing live. Photo Credit: Raph_PH
Mick Jagger estimates that the Rolling Stones catalog is worth a cool $500 million, but doesn't plan to sell the massive body of work.
The 80-year-old Rolling Stones frontman discussed the potential sale of his band's music IP as well as a number of additional topics during a Wall Street Journal sit down. (While Keith Richards declined to speak with the Journal, he indicated in March of 2022 that he and Jagger hadn't discussed the matter "on a serious level.")
A far more effective interview than some other recent discussions, the talk arrived a little less than one month before the scheduled release of Hackney Diamonds, the Stones' first original studio album since 2005's A Bigger Bang.
On the song-rights front, Jagger acknowledged in the conversation that the Rolling Stones, owing to a more than half-century-old agreement negotiated by manager Allen Klein, don't possess the rights to their pre-1971 works.
The parties litigated against one another for a number of years; Klein passed away in 2009, and his still-active ABKCO company maintains control of the releases, including well-known tracks like "(I Can't Get No) Satisfaction."
Moving beyond the involved subject and returning to Jagger's comments concerning the sale of the Stones catalog, the Dartford, Kent, native rejected the idea that it'd be preferable to move forward with a transaction in order to give his heirs a lump-sum windfall.
To be sure, "'the children don't need $500 million to live well,'" per Jagger's assessment of the situation and the IP's estimated value. The possibility of donating the rights to charity was also broached during the interview, albeit without a commitment one way or the other from Jagger.
In another refreshing take, the three-time Grammy winner, whose life and ultra-popular work have commanded a share of the media spotlight for north of 60 years, signaled that he doesn't intend to publish an autobiography.
Specifically on the catalog side, though, it's hardly a secret that many legacy acts have chosen a different path in recent years, opting instead to cash in on their IP.
93-year-old Sonny Rollins, 84-year-old Dion, 77-year-old Robby Krieger, 56-year-old Genesis, 82-year-old Neil Diamond, 71-year-old Sting, 74-year-old Bruce Springsteen, and 81-year-old Paul Simon represent a portion of these sale-minded professionals.
Notably, the estates of other creators yet have likewise decided to sell song rights – with different heirs reportedly negotiating to do so at present.
"My kids aren't interested in running my publishing company," Paul Simon explained of his catalog sale during a SiriusXM interview this month. "They don't want to make a decision about whether 'Homeward Bound' should be a commercial…and I don't blame them."
---