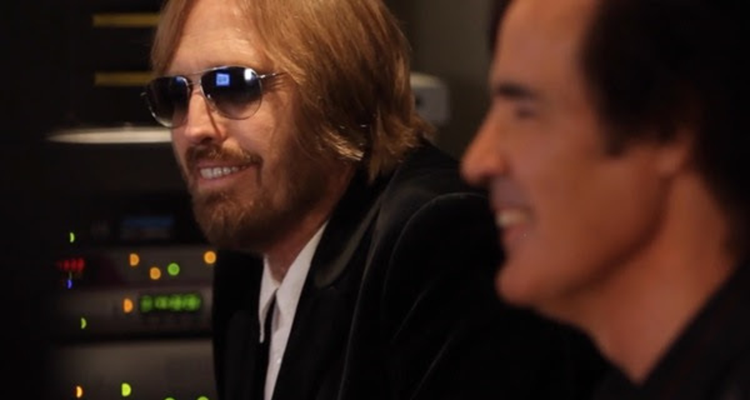 Photo Credit: Sam Jones
Warner Records releases 'Extra Mojo Version,' a digital re-release of Tom Petty & The Heartbreakers' 2010 blues album 'Mojo,' featuring two previously unreleased tracks.
On October 20 — the late Tom Petty's birthday — Warner Records will release Extra Mojo Version, a digital re-release of Tom Petty & The Heartbreakers' 2010 album, Mojo, featuring two unreleased tracks. The first, "Help Me," a Sonny Boy Williamson II cover, is out today with an accompanying video featuring newly discovered footage of Petty and the band.
The band's most blues-influenced record, Mojo features a collection of guitar-driven rock songs beloved by Petty fans worldwide. With such strong blues inspiration throughout the album, "Help Me" fits in perfectly among the expanded version. Tom Petty often played blues-heavy music on his radio show, "Buried Treasure," including Sonny Boy Williamson II's discography; Petty & The Heartbreakers performed a cover of the song during the recording sessions for the album.
Extra Mojo Version will also include "Mystery of Love," a second previously unreleased track. The rare outtakes will be featured exclusively on the forthcoming digital version, also available in Dolby Atmos. The album's other highlights include the hit "I Should Have Known It," a driving rock track written by Petty and lead guitarist Mike Campbell, along with fan favorites "Good Enough," "First Flash of Freedom," and "Something Good Coming."
The special vinyl reissue of Mojo will also release on October 20, now available for pre-order. The highly requested reissue will be available in a limited-edition translucent ruby red double vinyl LP pressing, also in Dolby Atmos and Spatial formats.
Recorded live in the band's Los Angeles rehearsal space, The Clubhouse, Mojo was released in June 2010, debuting at No. 2 on the Billboard Top 200 chart. "With this album, I want to show other people what I hear with the band," said Petty. "Mojo is where the band lives when it's playing for itself."
---