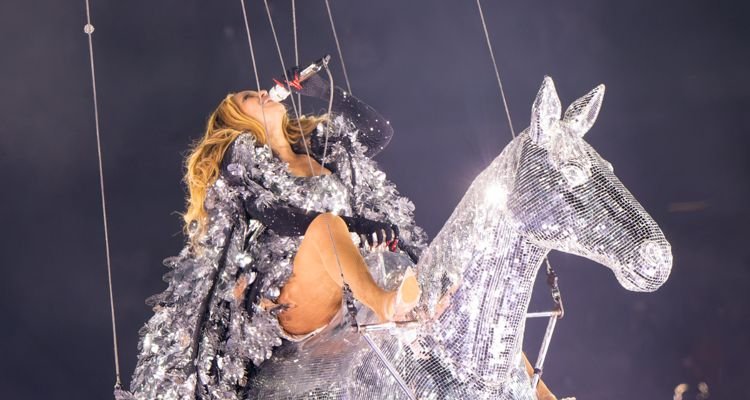 Photo Credit: Raph_PH / CC by 2.0
After the success of Taylor Swift's Eras concert film, Beyonce is ready to sweep AMC Theatres with a Renaissance of her own.
Beyonce's Parkwood Entertainment has teamed up with AMC Theatres for 'Renaissance: A Film by Beyonce,' which is a theatrical release for the Renaissance World Tour. The movie will begin screening in theaters across the globe on December 1. International tickets will go on sale November 9. The film accentuates the tour, which encompassed 56 shows, 39 cities, and 12 countries.
"Received with extraordinary acclaim by international and US media alike, Beyonce's outstanding performance during Renaissance World Tour created a sanctuary for freedom, acceptance, and shared joy," the press release reads. "It's maximalist production welcomed more than 2.7 million fans from around the world, who travelled across oceans to enjoy Club Renaissance."
Now movie-goers have a chance to see the magic of Beyonce's world tour in theaters. Will the Beyonce concert film gross as much as Taylor Swift's Eras concert film?
The experience will air Thursdays, Fridays, Saturdays, and Sundays with multiple showtimes programmed throughout the day. Tickets start at $22 plus tax, with comparable pricing at international locations. Renaissance will also be available in IMAX, Dolby Cinema, and other branded premium large format screens. Tickets are available for purchase now at all US AMC locations and Fandango.
Taylor Swift's Eras concert film recently grossed $200 million on the global box office and is continuing to set milestones. This past weekend sales were down to just $24 million in the US and $24 million globally, but the combined $48 million for the week is still a respectable haul for a concert film.
It will be interesting to see if Beyonce can match it. The Eras concert film will be released in even more international markets on November 2 including Brazil, Hong Kong, India, Indonesia, Malaysia, Singapore, South Korea, Taiwan, and Turkey.
---