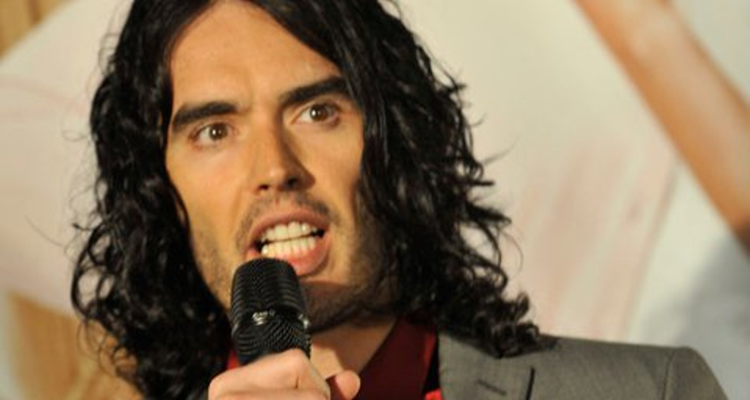 Photo Credit: Eva Rinaldi / CC by 2.0
YouTube demonetizes Russell Brand's channel following sexual assault allegations dating back to the early '00s.
On Tuesday, YouTube reported blocking British actor and comedian Russell Brand from monetization on his channel following allegations of sexual assault. Over the weekend, Brand insisted he has "never had non-consensual sex" after multiple UK news outlets reported that four women had accused him of sexual assault, including rape, between 2006 and 2013. Additionally, London police said they received an allegation of sexual assault dating back to 2003.
The allegations have rippled through the British media, as Brand has been considered one of Britain's most high-profile comedians and broadcasters for the last 20 years. On Tuesday, the BBC said it had removed some shows from its iPlayer and Sounds platform that featured Brand after deciding that some of its television and radio content "now falls below public expectations."
Caroline Dinenage, chair of Parliament's Culture, Media, and Sport Committee, reported writing to the BBC and broadcasters Channel 4 and GBNews regarding the allegations. Dinenage also asked TikTok whether Brand could still monetize his posts on the platform. Meanwhile, YouTube said it took action regarding Brand's channel's monetization after he violated its "creator responsibility policy."
"If a creator's off-platform behavior harms our users, employees, or ecosystem, we take action to protect the community," said a spokesperson for YouTube. "When a creator is suspended from the YouTube Partner Program, they are prohibited from using a new or alternate channel to circumvent our enforcement decision."
Brand, the former husband of singer Katy Perry, released a video on social media on Saturday to deny the "very serious criminal allegations" just hours before they were published.
"These allegations pertain to the time when I was working in the mainstream, when I was in the newspapers all the time when I was in the movies. And as I've written about extensively in my books, I was very, very promiscuous," said Brand. "During that time of promiscuity, the relationships I had were absolutely always consensual."
Planned live shows for Brand have also been cancelled since the allegations emerged.
---