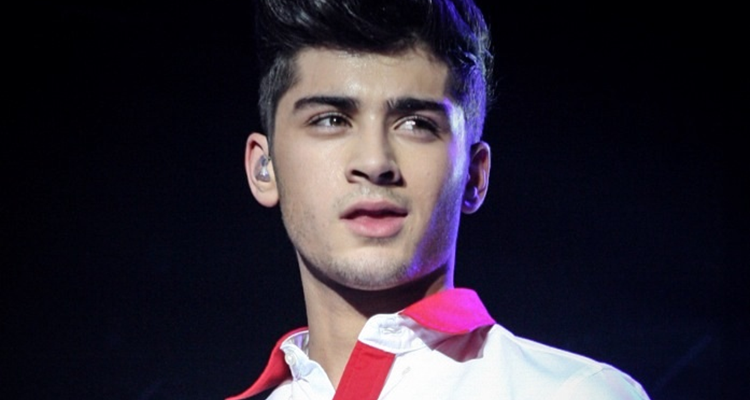 Photo Credit: Eva Rinaldi / CC by 2.0
Pop star and former One Direction member Zayn Malik is hit with a copyright infringement lawsuit over his hit 'Better.'
On Wednesday, a lawsuit filed with the US District Court for the Central District of California alleges that British pop star and former One Direction member Zayn Malik's hit "Better" resulted from "blatant copying" of a lesser-known track released three years earlier.
The song Malik stands accused of copying, "Somebody Tonight," was written and performed by musician and songwriter Patrick Simmons (not to be confused with the Doobie Brothers' Patrick Simmons) under the stage name Havyn. The filing alleges that Malik copied "numerous significant compositional elements" of "Somebody Tonight," released in 2018.
"Without blatant copying, Zayn's 'Better' would never have come to exist in its present form or become a massive worldwide success," alleges the complaint, filed on behalf of Simmons' company, Formal Entertainment LLC.
The complaint says that in 2020, Simmons hired music promotion agency Modern Music Marketing (MMM) to promote his song "People Change" when Jonah Rindner, a representative at the company, told Simmons that they would promote "Somebody Tonight" free of charge, considering it to be Simmons' best work.
That October, Simmons allegedly found out through Rindner that MMM also promoted Zayn's "Better," released a month prior. Simmons says he sent a cease and desist letter to Sony in December 2020, to which the company "expressly (denied) any infringement claims relating to the infringing work."
Defendants named in the lawsuit include Zayn — whose real name is Zain Malik — as well as Sony Music Entertainment, which owns RCA Records, the label under which Malik released "Better," and five people credited as songwriters on the track.
David Debrandon Brown (under the moniker Lucky Daye), Dustin "DAB" Bowie, Michael McGregor, Cole Citrenbaum, and Philip von Boch Scully, who is also listed as producer. The complaint seeks damages and profits that the defendants made from "Better," which has over 150 million streams on Spotify.
"Better" was the first single from Zayn's third solo album, "Nobody is Listening," following his departure from One Direction. The song reached No. 89 on the US Billboard Hot 100 and No. 58 on the UK Singles chart.
As Havyn, Simmons has had moderate musical success, with "Somebody Tonight" as his second-most popular track at 132,000 streams on Spotify, behind "People Change" at 358,000.
---